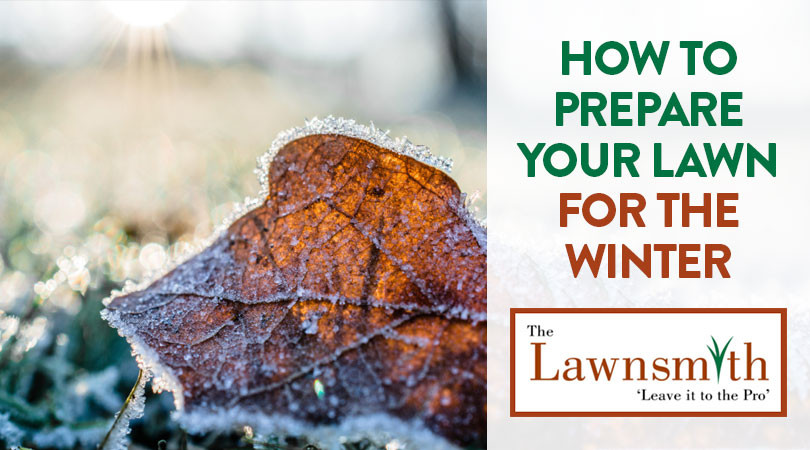 2021-09-29
One of the most prized parts of anyone's home is a well-maintained lawn. When you have a nice lawn in front of your home, it can greatly improve your curb appeal and provide you with an enjoyable place to relax and entertain. While most people are concerned about what their lawn will look like during the warmer months of the year, proper care and preparation could be the most important part of overall lawn care. There are several tips that can be followed that will help you prepare your lawn for the winter.

Cut the Lawn One Last Time
During the spring and summer months, it can seem that your lawn growth is very hard to keep up with. However, as the summer comes to an end and it starts to get cold out, the growth will slow. Towards the end of fall, it may seem that you do not need to mow at all. However, it is very important that you mow your lawn one last time to cut the grass length down to around two inches in length.

Aerate and Seed
As you enter the fall months of the year, there are some important lawn care tips that you need to follow. These include having your lawn aerated and properly seeded. Aerating and seeding will help your lawn stay strong and healthy during the cold months of the year. This will help result in a nice green and lush lawn when the winter ends and summer comes back.

Water
While laying the seed is important, you also need to make sure that it will grow. We don't usually get too much rain this time of year in Minneapolis, however. Due to this, you should try to water your lawn for a few minutes each day. This will help to encourage proper seed growth that will pay dividends the next year.

Get Rid of Leaves
Another very enjoyable time of the year can be the fall months. During this time, the leaves can begin to change color and you may be getting excited about the cooler weather. One lawn maintenance task that can be difficult is getting rid of leaves once they have fallen from the trees. While this can be time-consuming and physically challenging, it is a very important part of the process. You should make sure that all leaves are fully removed from your lawn before it gets too cold.
Ensuring that you care for your lawn throughout the year is very important. One time of the year in which you need to pay particular attention to your lawn is during the late fall as you get ready for winter. These winter lawn preparation tips can help ensure your lawn looks great throughout the next year.
While this list may seem daunting, it doesn't have to be. The Lawnsmith provides all of these lawn care services! Just request a free estimate here!

Photo credit: Pexels.