4/19/2016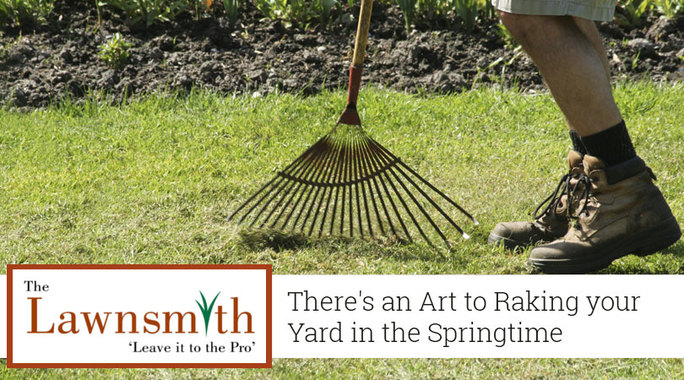 Raking the lawn seems like a straightforward task. You grab a rake, pull it across the lawn a few times, put the leaves and clippings in a trash bag, and you're done. However, it's important to know how to rake your lawn properly each season. Your work should enhance the health and appearance of your lawn and not harm it.
A Simple Three-Step Process
Believe it or not, you don't have to rake your entire lawn for it to benefit. In fact, you shouldn't. What you need to do is identify areas of your lawn containing matted and dead grass. By now, your grass should be out of the dormancy stage and should show early signs of greening. The areas where this has not happened yet need your attention.
After identifying the patches of dead and matted grass, bring a metal thatch rake over each one to pull the dead grass away from the rest of the lawn. Take care not to apply too much pressure to the rake or you could damage the healthy layers of lawn underneath the thatch. Keep in mind that your goal for raking is to remove the top dead layers to allow air to reach the roots of your grass.
The last step is to gather all of the dead grass you raked up and place it in a garbage bag. For best results, you should aim to rake all of the brown areas in your yard during the spring season.
Schedule Your Dethatching Service Now
All lawns develop brown patches, but you may not have the time or the desire to rake to remove the thatch. The Lawnsmith offers
dethatching services
with a power rake that will eliminate the problem areas in no time. We also provide you with advice on how to rake your lawn in the summer and fall. By making the investment now, you are well on your way to having a
summer healthy lawn
.
Photo Credit: Feng Yu/iStock Photo
3/21/2016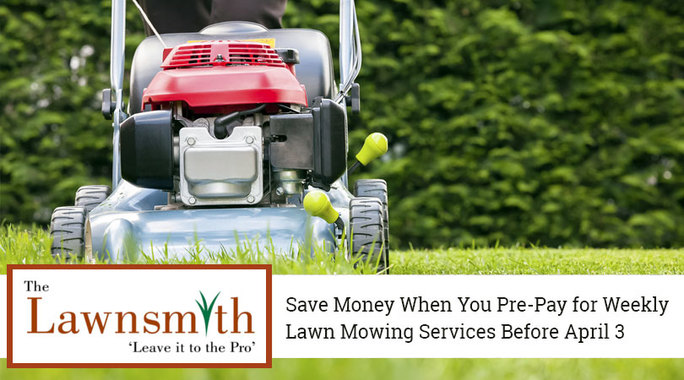 Although winter seems endless, spring is set to arrive next month. The snow that is covering your lawn now will melt away and reveal grass that needs tender loving care in the spring, summer, and fall months ahead. One of the most important things you can do to care for your lawn is to mow it weekly. However, The Lawnsmith understands that many homeowners just don't have the time for that type of commitment. That is why weekly lawn mowing is one of our most popular services.
Take Advantage of Our Pre-Pay Discounts
We reward our clients for taking great care of their lawns and for planning ahead with the opportunity to qualify for a pre-pay discount. Clients who pay by check by April 3 can save 5 percent off lawn mowing while those who pay by credit card can save 3 percent if paid by the same date. These discounts do not apply to hourly services. Our open spots fill up early, so don't delay in securing your weekly lawn mowing services.
How to Set Up an Account
If you already have an account with The Lawnsmith, log in and navigate to the view/order services tab. Here you can let us know that you're interested in weekly lawn mowing for 2016 and indicate how you will pay. New clients can click here to complete a registration form and then request services.
We appreciate the opportunity to serve you this spring and look forward to providing you with quality lawn mowing services. Please contact us with questions about the pre-pay discounts or to express interest in other services we offer.
Image credit: Stonecelli | iStock