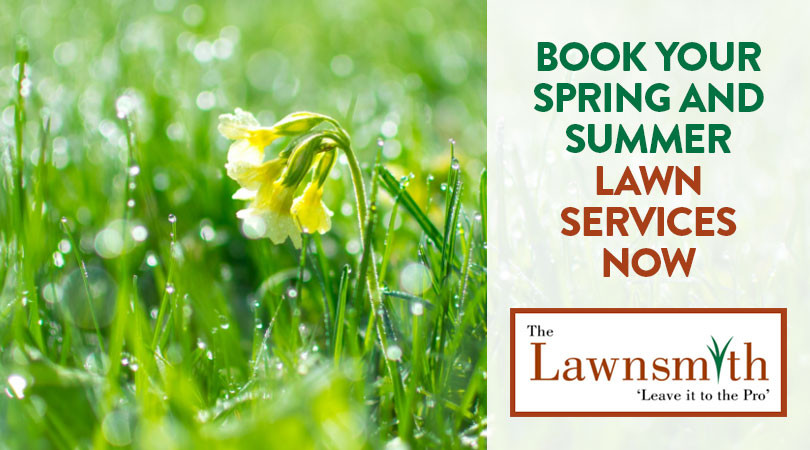 2022-01-26
We're in the thick of winter here in Minnesota, and for all we complain and regret needing to spend time outside shoveling and salting, thankfully spring will be here soon. Not to mention summer, with its many opportunities to enjoy your beautiful lawn.
Now is the perfect time for you to book our spring and summer lawn services so that when it is actually time to let your lawn out of hibernation, we will be there ready to give you the greenest and most healthy yard around!
Here are 5 perfect reasons to book your lawn care now:
1. Keep your lawn looking great right from the start
As the snow melts and gives way to green grass, we will be right there with you and your lawn. We'll help shape and define your yard for this year's summer activities and gatherings. As a homeowner, you want to get started on lawn care before the weeds even have a chance to start taking over.

2. Avoid the hassle of doing it yourself
Summer is short. Do you really want to spend your time and effort trying to maintain a healthy lawn on your own? Spring is a perfect time of renewal, so let us help give your lawn a fresh start. Let us worry about weeds and pests, so you can focus on family and fun.

3. Trust The Lawnsmith for quality services
With our lawn care services, you can rest easy knowing your lawn is being taken care of by professionals who know what they're doing. For over 30 years, we've helped Minneapolis area homeowners, just like you, keep their lawns in pristine condition.

4. We offer a wide range of services to choose from
In addition to our weekly lawn mowing services, we offer many other services to help you. We can aerate your soil, treat for disease, fertilize your lawn, and more. This way, you know that everything is being done to make sure your lawn looks the best it possibly can. Here's a quick overview of our spring to autumn services:
Spring Clean-Up
Gutter Cleaning
Power Edging
Shrub Trimming
Mulch Installation
Sod Installation
Gardening and Weed PUlling
Lawn Renovation
Double Aeration and Overseeding
Aeration
Dethatching
What better way to start the season than by scheduling your lawn care services? At The Lawnsmith our goal is to help you keep your lawn healthy and looking great all year long. Avoid the hassle of trying to do it yourself and book now for quality services you can trust!

5. Get a free consultation and estimate
After this winter, do you want to dive right into lawn care, or would you like to cross this task off your to-do list?
Get a free estimate and lock in extra savings by pre-booking your lawn care services now!
Photo credit: Pexels.