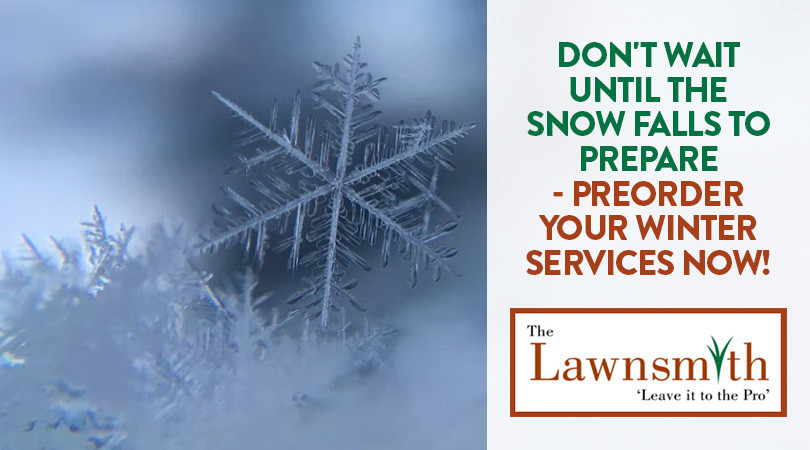 2022-08-15
Living in Minneapolis, we all know how important it is to be prepared for winter. That's why The Lawnsmith offers preordering for our snow removal, salting, and roof raking services. By preordering now, you can rest assured that your property will be taken care of when the first snowfall hits. Plus, you'll save money by taking advantage of our early bird discounts!
Living in Minneapolis means dealing with some seriously cold winters. Keep reading to learn more about our services and why you should preorder them now.
Snow Removal Services
Winter weather can be tough to manage on your own, especially when it comes to keeping sidewalks and driveways clear. That's where snow removal services come in! These professionals can help you keep your property safe and accessible all winter long.
Our team of experienced snow removal professionals will keep your sidewalks, walkways, driveway, and commercial parking lots clear all winter long. We use only the best equipment to ensure a thorough job every time.
Salting Services
In addition to keeping your walkways clear, we also offer salting services to prevent ice buildup. Our team will make sure your property is safe for both pedestrians and vehicles all winter long.
In order to keep roads and sidewalks safe during inclement weather such as snow, salt is used. Salt lowers the freezing point of water, which helps prevent ice from forming. It's important to use the right amount of salt, though, too much can damage vegetation or even the surfaces which it is placed on.
Roof Raking Services
Once the snow starts to accumulate on your roof, it's important to have it removed in order to prevent damage. The weight of the snow can cause your roof to collapse, or ice dams can form as the snow melts and refreezes. Both of these scenarios can lead to costly water damage inside your home. Roof raking is the solution.
Our team of experts will quickly and safely remove the snow from your roof, ensuring that your property is protected all winter long.
Don't wait until the first snowfall to prepare - preorder your winter services from The Lawnsmith today! We offer discounts for early bird customers, so don't delay.
Curious about the cost of our services? Visit our website for a free estimate.
Contact us today to learn more about our snow removal, salting, and roof raking services. We look forward to keeping your property safe and accessible all winter long!
Photo credit: Damian McCoig / Unsplash