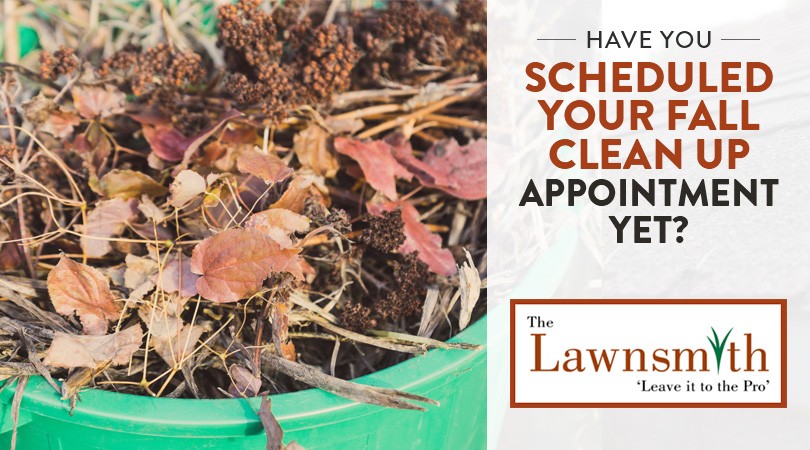 2017-09-27
What to Expect with Our Fall Clean Up Services
Our experienced landscaping crew visits your home or business two separate times to ensure that we complete all tasks. One of the first things we do is remove excess leaves remaining on your lawn. Even though you rake frequently, your lawn could still have plenty of leaves that should not remain there for the winter. That is because
dying leaves attract mold and fungus
that can quickly spread disease. It only takes one diseased leaf blowing around your yard to contaminate the grass and other plants.
In addition to removing the remaining leaves from your lawn, we also clear them from your window wells and landscape beds. We mow your lawn once we have completed those tasks. You also have the option to request our help with removing pine needles, annual plantings, and twigs. Our crew hauls away all debris so you don't have to pay an extra trash removal fee or wonder what to do with it.

Other Fall Preparation Tasks to ConsiderCleaning your gutters in the fall is essential to prevent rot from moisture accumulation on twigs, leaves, and other debris. Standing water in gutters can freeze and cause ice damming as well as damage to your roof. Additionally, you run the risk of debris left in the gutters preventing the free flow of water and causing damage to the gutter itself. The Lawnsmith offers gutter cleaning services any time of year if you're not up to tackling this chore yourself.

Fertilizing your lawn in the fall provides it with nourishment to withstand snow cover and to get off to a healthy start next spring. This is also the ideal time to weed your lawn and garden and remove any thatch build-up. Thatch is a thick layer of grass roots that grow above ground. It can prevent your lawn from getting the nutrients it needs and can encourage the spread of disease. We provide fertilizing, weed pulling, and dethatching services as well.

Reserve Your Spot Now
The late summer heat spell may have lulled you into forgetting all about fall and winter. If you have lived in Minnesota long enough, you know that you can't deny the changing of seasons. We encourage you to contact us now to request
fall clean up
or any of our other services so you can get your preferred appointment time.
(Photo Credit: Mindstyle / Getty Images)