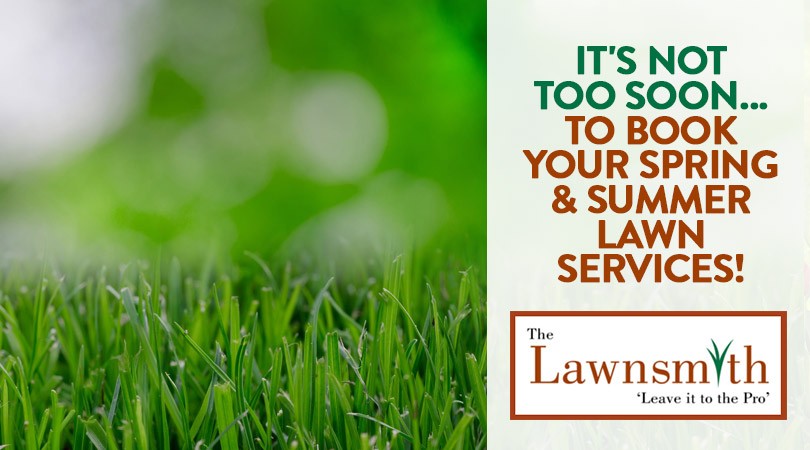 2021-01-20
While the weather outside may be frightful--your summer will be delightful! Despite the thick ice, blizzards, and whatever else mother nature has in store for our Minnesota winter this year, the snow will melt. Spring and summer are just around the corner. And after a year of lockdown, you're going to enjoy the company of your neighbors, family, and friends. Leave your lawn care to us and you will have plenty of time to socialize. Better yet, you will also have a beautiful yard to enjoy where your kids can run and play with their friends, again.
What Summer Lawn Care Services Should You Consider?

Spring Clean-Up
Start your lawn off on the right roots with our spring clean-up service. Our team will rake your grass and remove any debris currently hiding beneath the snow. We will also clear your lawn, garden beds, and window wells from leaf litter and other unwanted refuse. Raking, blowing, and mowing is a great way to ensure a healthy growing season for your grass.

Weekly Mowing
When it comes to enjoying your spring, what do you imagine? We bet pushing a mower is pretty low on your list. No worries. We love mowing and helping our clients create a landscape that will glow green and shine with health from our regular care. We will trim your grass and keep your walkways clear of grass clippings.
Our services will leave your lawn ready for your little ones to run barefoot in and enjoy the sunshine.

Mulch Installation
Spring is an excellent time to refresh your beds with fresh mulch. Rich mulch not only allows your beds to shine their brightest, but mulch inhibits weeds, keeps your soil moist, and controls the ground temperature from extreme changes like those we experience as spring melts into summer.

Shrub Trimming
Let the sunshine pour in through your windows by cutting back the surrounding shrubs. Our shrub trimming service will help your hedges and shrubs get back into shape and allow for healthy spring and summer regrowth. Hedge trimming also allows your landscaping to breathe better and receive more light for reduced risk of fungi and plant diseases.

Sod Installation
It's a new year (Thank goodness!) and you deserve the lawn of your dreams. We can help your 2021 lawn dreams come true with high-quality turfgrass. We can re-sod your front yard, back yard, or fill in those unsightly bare spots.

A Healthy Lawn for a Healthier Year
Imagine kicking your feet up with a cool drink and being able to look out on a green lawn as your kids run about having the time of their lives. After the snow melts and 2020 is just a fading memory, you will want to make the most of a gorgeous lawn and have time to recapture those memories lost due to quarantine.
Don't wait for our schedule to fill. Book with us today for a greener tomorrow.
Photo Credit: Pexels.