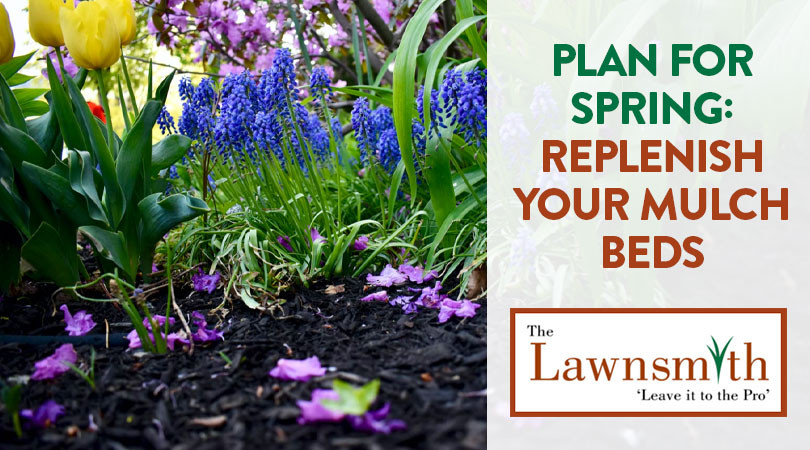 2022-02-27
It's that time of year again. The excitement of spring is upon us as we leave February behind. The mulch beds need replenishing, and you're not the only one who thinks so. In fact, mulching is most popular in springtime in Minneapolis because it offers many benefits for your lawn. Want to know more about why making a plan for mulching is so important this time of year? Keep reading.
What are 4 reasons to mulch?
Mulching inhibits weed growth
Mulching in spring can inhibit weed germination by depriving weeds of sunlight. This means fewer weeds to pull or spray later on! Our summer is already too short, isn't it? Mulch helps to naturally reduce the number of weeds in your garden beds, so fewer pesticides can be used.
Mulching can help hold in soil moisture, reducing the need for irrigation
How does mulching hold in soil moisture? Mulch forms a protective barrier on the surface of the soil, which helps to reduce evaporation. This means your plants will stay hydrated for longer, and you may not have to water as often.
Mulches are a great way to protect plants from temperature fluctuations
Our Minneapolis summers can vary from frosty to dry and drought-like. This means your plants and trees can easily be damaged if not properly protected. A mulch can help insulate plants from extreme changes in temperatures.
Mulching adds nutrients to your soil
As mulch breaks down, it releases its nutrients into the soil. This is a great way to add organic matter to your garden beds and help improve the quality of your soil.
So now that you know the "why", how do you get started with mulching?
The first thing you'll want to do before mulching is to prepare your garden areas. You'll want to rid the area of weeds and clean any debris from the previous year(s).
Next, you'll need to calculate how much mulch you'll need to order. A site we like is this one. After you measure your mulch bed area, determine how many square feet of mulch you'll need, and then you'll want to order approximately 2 inches depth of mulch for that space. You'll get a "Cubic Yards of Mulch" estimate.
Now comes the fun part - determine what type of mulch you'd like to order! At the Lawnsmith, we offer many mulch types, but the most popular in our Minneapolis area are:
Hardwood
Western Red Cedar
Chocolate
Forest Brown
Other types include:
Pine Bark
Red Ruby
Honey Gold
Bark
Woodchips
MN Northern White Cedar
If you're unsure of what type of mulch would work best in your space, we'd be happy to advise you, as well as provide an estimate for installation.
We make it easy to schedule online! Log in to your Lawnsmith account here. If you don't have an account yet, you may create one here.
Not only is it exciting that spring is almost here, but you can pre-pay to SAVE!
If you order and prepay for services by March 25th, you can receive a 3-5% discount! We will send you an invoice to reflect your pre-pay savings!
These services include:
Aeration and Seeding
Mulch Installation
Spring Dethatching
Shrub Trimming
Bed Weeding
Power Edging
Weekly Lawn Mowing
Fall Double Aeration and Overseeding
Spring Cleanup
Spring Gutter Cleaning
Fertilization/Weed Control
*Please note that hourly services do not qualify for pre-pay savings
So, if you're looking for ways to get your lawn ready for the warmer months ahead, mulching is a great place to start. Contact The Lawnsmith today for more information on mulching and other services.
Photo credit: Unsplash.