2016-03-21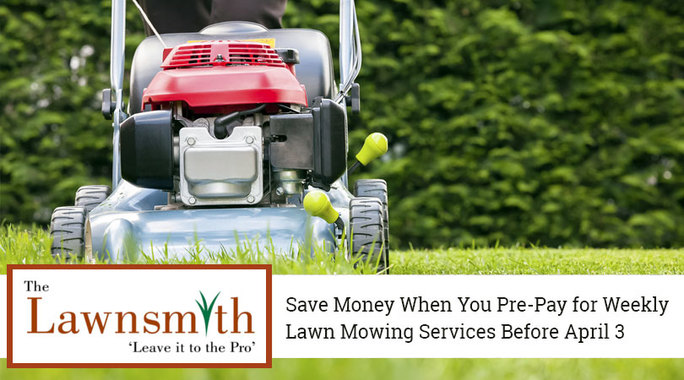 Although winter seems endless, spring is set to arrive next month. The snow that is covering your lawn now will melt away and reveal grass that needs tender loving care in the spring, summer, and fall months ahead. One of the most important things you can do to care for your lawn is to mow it weekly. However, The Lawnsmith understands that many homeowners just don't have the time for that type of commitment. That is why weekly lawn mowing is one of our most popular services.
Take Advantage of Our Pre-Pay Discounts
We reward our clients for taking great care of their lawns and for planning ahead with the opportunity to qualify for a pre-pay discount. Clients who pay by check by April 3 can save 5 percent off lawn mowing while those who pay by credit card can save 3 percent if paid by the same date. These discounts do not apply to hourly services. Our open spots fill up early, so don't delay in securing your weekly lawn mowing services.
How to Set Up an Account
If you already have an account with The Lawnsmith, log in and navigate to the view/order services tab. Here you can let us know that you're interested in weekly lawn mowing for 2016 and indicate how you will pay. New clients can click here to complete a registration form and then request services.
We appreciate the opportunity to serve you this spring and look forward to providing you with quality lawn mowing services. Please contact us with questions about the pre-pay discounts or to express interest in other services we offer.
Image credit: Stonecelli | iStock