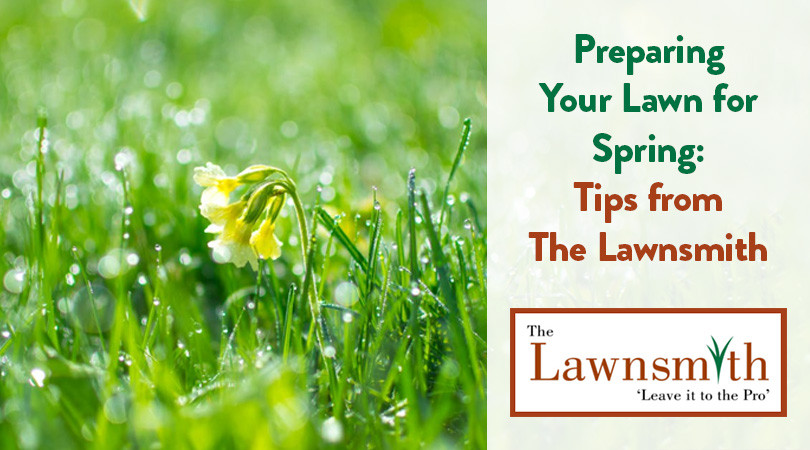 2023-04-30
As the winter season has finally come to an end, it's the perfect time to prepare your lawn for a lush, green spring. This winter has felt particularly long, and your lawn may be in need of some extra TLC. And, let's be honest; after this winter, do you want to be spending all of your spare time on your lawn, or do you want to be embracing all of the spring and summer activities available to us in the Minneapolis area?
At The Lawnsmith, we understand how important it is to have a healthy, vibrant lawn, which is why we've put together this list of helpful tips to help you get your lawn prepped and ready for a beautiful spring season.
Early Preparation Tips
Aerate your lawn
Aerating your lawn helps it breathe and absorb nutrients. It's particularly important if your lawn has a lot of foot traffic or heavy equipment on it, as this can lead to soil compaction and reduced air flow.
Test your soil
Understanding your soil's composition can help you determine the best fertilizer and other lawn care products to use.
Fertilize
Fertilizing your lawn in advance provides it with the necessary nutrients and prepares it for the upcoming growth season.
Remove debris
Removing debris such as fallen leaves, sticks, and other yard waste can help your lawn breathe and grow healthily in the spring.
Mulch installation
Mulch is very protective against weeds and helps retain moisture in the soil.
The Benefits of Signing Up for 2023 Lawn Care Services
By signing up for 2023 lawn care services with The Lawnsmith, you'll have the peace of mind that comes with a healthy and green lawn all year round. Our expert team has years of experience providing high-quality lawn care to homes in the area. Our comprehensive lawn care services include:
Our goal is to make lawn care easy for homeowners, so you can enjoy your lawn without the hassle of spending hours of your time on maintenance. Plus, by signing up early for our services, you'll secure your spot and ensure that your lawn is taken care of throughout the year.
Act Now and Sign Up for The Lawnsmith's Services
Don't wait for the warmer season to roll around to start thinking about your lawn. Act now and sign up for The Lawnsmith's lawn care services for 2023! With our expert care, your lawn will thrive and be the envy of all your neighbors.
Learn more about our lawn care services on our website and take a moment to request a free estimate of our lawn care services today!
Photo credit: PhotoMIX Company / Pexels