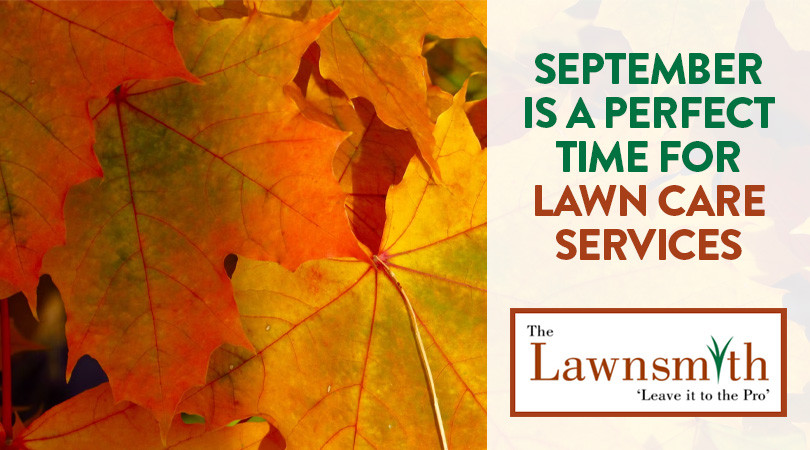 2022-09-09
The sun is shining, the temperatures are cooling, our beloved Vikings are starting a new football season of hope and promise, and the leaves are just starting to change color. There's no doubt about it: fall is one of the most beautiful and exciting times of year. But did you know that September and early fall is also the best time to rejuvenate your yard by aerating, overseeding, and dethatching? The timing is ideal because temperatures are typically cooler, making the soil's moisture better for all of these services. The Lawnsmith is here to help!
Aeration
Aeration is the process of making small holes in your lawn so that air, water, and nutrients can penetrate the grass roots. This simple but important process helps reduce compaction, improve drainage, and encourage a healthier lawn. Aeration also allows newly seeded grass to establish a strong root system more easily.
Overseeding
Overseeding is the act of putting fresh grass seed into an existing lawn to thicken it, fill in bare patches, or improve its overall appearance. Aeration and overseeding are usually performed at the same time for optimum results.
Dethatching
Dethatching is the process of removing dead grass, moss, or other debris that has built up on your lawn over time. Dethatching helps improve air circulation and drainage while also reducing compaction. It's important to note that dethatching should not be done on newly seeded lawns since it can damage or destroy young seedlings.
So why wait? Contact The Lawnsmith today to schedule your aeration, overseeding, and dethatching services! Save your time, and spend it on enjoying the season instead. We'll have your yard looking its best just in time for the changing leaves and autumn weather.

Photo credit: Anthony Lee / Unsplash