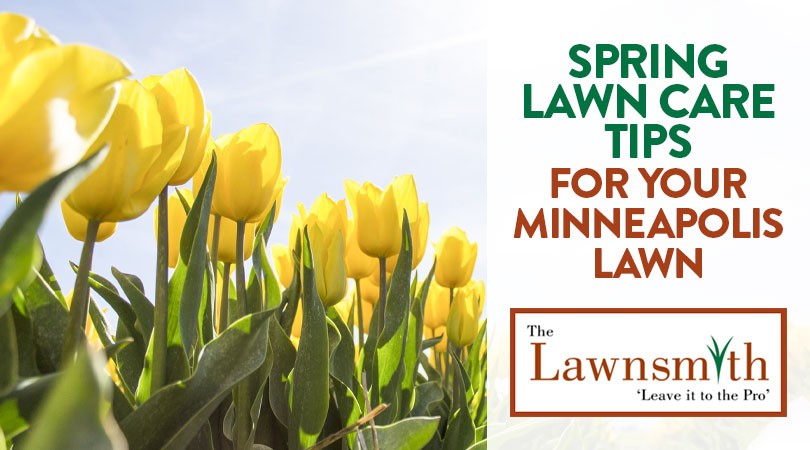 2021-02-17
Spring is coming. And that means your lawn care needs are about to ramp up. When it comes to a healthy lawn in the lovely area of Minneapolis, you will want to plan ahead and invest some time in spring cleaning and spring greening. If you're looking for some tips to help keep your lawn in tip-top shape as winter melts away and spring arrives, we have you covered.
1. Test Your Soil pH
While pH may not be the first thing that comes to mind when you think of your lawn, it should be. Over the years, your grass will begin to struggle. This is because your grass's roots cannot adequately take up nutrients. This is often from a lack of calcium or nitrogen. Testing your soil can give you insight into your lawn's health and whether your soil is too alkaline or too acidic.
2. Rinse Away the Salt
Salt and ice melts in our area can do a number on newly emerging grass. Rinsing your grass after your last snowfall can wash away the salt or other chemicals that can impede your lawn's growth and poison it. Hose areas along and nearby your driveway, walkways, porch, and garage well. You may even want to rinse the lawn twice to ensure the salt is fully rinsed.
3. Service Your Lawn Equipment
Adjusting your mower blade to its highest level and making sure your equipment is in working order is a great chore for a sunny day. You may also want to sharpen your mower blades and have the oil changed.
If you need to bring your equipment to a professional, you will want to do it now rather than wait. This will help you beat the spring rush.
4. Rake Away the Winter Debris
If you have leftover fallen, rotting leaves and other debris, it's a great time to rake it up. You can also scour your lawn for fallen branches, lost toys, and other debris that was lost beneath the snow.
5. Hire a Professional Lawn Care Company in Minneapolis
Don't feel overwhelmed with your spring greening. We can help! Whether it's crab-grass prevention, seeding, or sodding, we're ready to keep your lawn looking its best.
Professional lawn aeration is a great idea in early spring. This will help your roots and grass come back to their full potential. Aeration allows enough room for healthy roots to expand and allows them easier access to water.
Hedge trimming and pruning are also excellent choices for early spring upkeep that a professional lawn care service can help with. Proper pruning ensures your hedges, trees, and bushes grow back in an attractive shape and stay healthy for years to come.
As your lawn comes back, you will want to have a lawn care company ready to mow it. Don't wait until our schedule fills up. Schedule your regular lawn maintenance now.
Needing More Spring Free Time? Hire The Lawnsmith, A Trusted Minneapolis Lawn Care Company Today
If you want to spend your time in the garden instead of behind the mower, or you want to enjoy a glass of ice tea as the little ones run barefoot in the yard, give us a call today. With our service, you can maximize your weekends and free time to make the most of your yard this spring. We specialize in all-inclusive and local lawn care, and we're happy to give you a quote. Give us a call or book an appointment today.

Photo credit: Pexels.