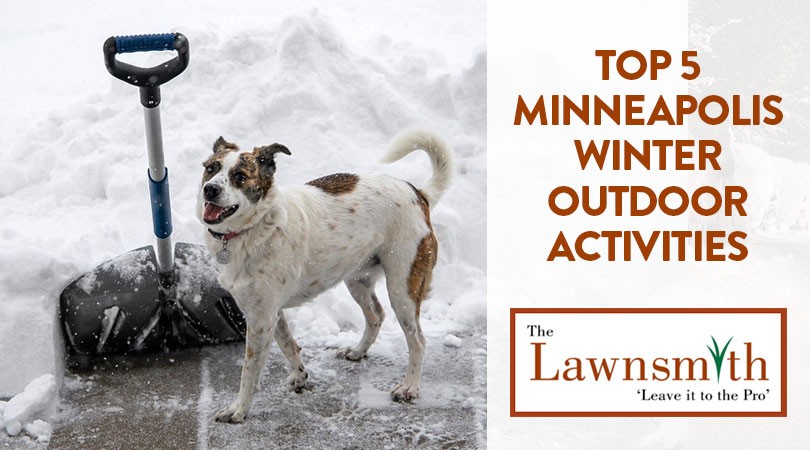 2019-12-10
We feel so lucky to live this winter wonderland: Minnesota. From live music to parades and festivals, the Twin Cities come alive with amazing activities during the winter. And we're not just talking about hot cocoa and watching the logs snap and crackle in the fireplace. The Twin Cities has plenty to keep you busy out and about smiling, laughing, and making memories with those you love.
If you're making a plan to avoid cabin fever and keep the entire family having fun this winter, we have some ideas for you:

1. Catch Ice Fishing Fever
We're surrounded by some of the most stunning natural resources in the United States. From our evergreens to our lakes, Minnesota is an outdoor paradise. And nothing is more quintessentially Minnesota winter than ice fishing.
Throw on your warmest coat and wool socks and find your fishing pole. The fish are hungry and ready to take the bait this winter.
Don't miss out on Take a Kid Ice Fishing Weekend, when anyone 16 or older can fish without a MN fishing license if they bring a little buddy along.

2. Holidazzle Bring the North Country to Our Downtown
Movie nights, fireworks, ice skating, elaborate light displays, and Santa Claus: need we say more? Holidazzle is a blast for the young and old. This great holiday tradition helps you get and enjoy our beautiful downtown with the rest of the community.
Bundle up and bring a blanket. This year's movies include Miracle, Polar Express, Home Alone (one of our favorite classics), Smallfoot, A Christmas Story, Elf, and Christmas with the Kranks.

3. Embrace Our Beer Scene
Winter is for stouts, porters, and American IPAs. And our region has some of the best up-and-coming breweries. Brewery tours are fun, informative, and the perfect daytime date when Grandma and Grandpa can watch the kids.
Grab a growler at Bad Weather, try the coconut milk stout at Barrel Theory, or immerse yourself in brewery history and bratwurst at Waldmann Brewery. Better yet, become a local expert by touring all the St. Paul breweries one weekend at a time.

4. Fall in Love with Minnehaha Falls
Go on Adventure to the frozen and awe-inspiring Minnehaha Falls. The breathtaking beauty of Minnehaha Creek as its freezes into a dramatic scene that looks like it was pulled from the set of a movie.
If you decide to bring the kids to Minnehaha Falls, you're gifting them with lifelong memories of one of Minnesota's most spectacular natural wonders.

5. Embrace Your Inner-Sledder
Get your heart racing with an old-fashioned sledding trip with the kids. Let out your inner child as you feel the icy air whip back your hair and redden your cheeks.
And while sledding can help you get in touch with a childish joy, it's also a blast for your little ones! Watch your kids tumble, laugh, scream, and fly with joy as they make memories that will last and remind them of the joy of growing up here.

Make the Most of Your Winter!
We love our area and we hope you do, too. We want you to be able to enjoy the season. Services from a great company get booked way before it even snows out! Get snow service for your 2020-21 checked off your to-do list now!
And, just because it's winter doesn't mean we shouldn't think about summer - Beginning January 2020, all of the The Lawnsmith's summer services will be available online to order.

Photo credit: Pixabay