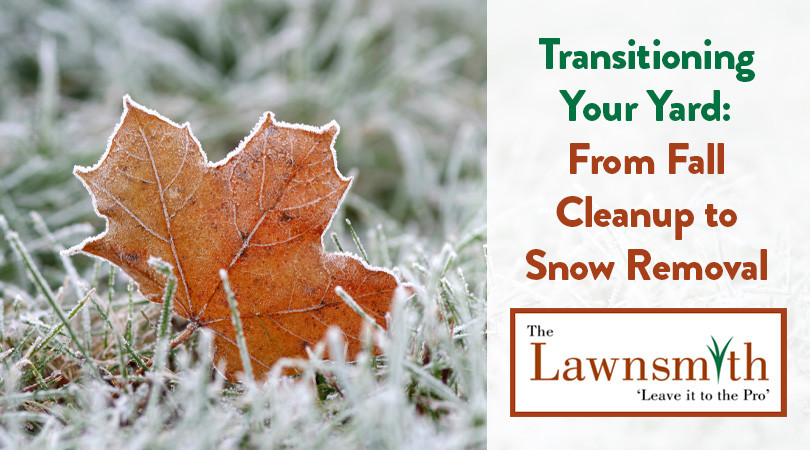 2023-10-12
Ah, October in Minneapolis! The trees are starting to lose their leaves, the air has that crisp bite, and there's a whisper of snow in the wind (although we're trying to ignore that whisper for another month or so!). This month isn't just about sipping on pumpkin lattes and grabbing those cozy scarves from the back of the closet. For homeowners, it's a pivotal transition month for their lawns. Lucky for you, The Lawnsmith has got you covered from raking up those fall leaves to ensuring your driveway isn't buried under a mountain of snow come December. So, hang onto your hats, folks! We're diving deep into the nitty-gritty of fall cleanup and how to snatch up a sweet deal on snow removal services.

The Grand October Switcheroo: Fall Cleanup & Snow Prep
Embracing the Fall Cleanup
Leaf Collection and Disposal: Nobody wants their lawn looking like it's wearing last season's outfit. With The Lawnsmith's cleanup, your lawn will be as clean as a whistle.
Lawn Aeration: Let your lawn breathe! Aeration isn't just a fancy word; it's essential for a healthy lawn, giving roots the space to thrive.
Garden Prep: Wave goodbye to summer blossoms and get your garden beds ready for the cold.
Preparing for the Snow
Before Jack Frost starts nipping at your nose and toes, think ahead!
Sign up Early: Avoid the scramble. The early bird gets the worm, or in this case, a spotless driveway.
Pre-pay & Save: Like the sound of a discount? Who doesn't! Book your Minneapolis snow removal service by October 15, 2023, and get 5% off.
Estimates at Your Fingertips: Unsure about the cost? No sweat. Request an estimate
Booking Made Easy: Set and forget! Create your account and book your lawn care services
FAQs
1. What's included in the fall cleanup service?
From leaf collection to garden prep, we've got all angles covered to ensure your lawn is autumn-ready.
2. Which package should I consider for snow removal?
It's Mother Nature's call as to what type of winter we will be having. The Lawnsmith offers two snow packages - Standard Snow and Ultimate Snow. With the Standard Snow package, we will clear snow from storms totaling 1.5 inches or more. With the Ultimate Snow package, we clear storms totaling 0.5 inches or more. Both packages include clearing of snow from primary walkways and driveways.
3. Is the pre-pay discount available for other services?
The 5% pre-pay discount is specially tailored for our snow removal services booked by October 15, 2023.
4. Can I combine Minneapolis lawn service and snow removal?
Absolutely! We can create a package that fits your needs. Just give us a shout.
October in Minneapolis is more than just a transition month—it's a chance to get ahead of the game, ensure your lawn looks top-notch, and secure peace of mind when those first snowflakes fall. And with The Lawnsmith by your side, you're not just getting a service; you're getting a partner in all things lawn and snow. So, why wait for the snow to catch you off guard? Be the envy of your block and get your yard winter-ready with The Lawnsmith. After all, an ounce of prevention is worth a pound of cure. And in this case, a clear, snow-free driveway!
Photo credit: rsaulyte / iStock / Getty Images Plus