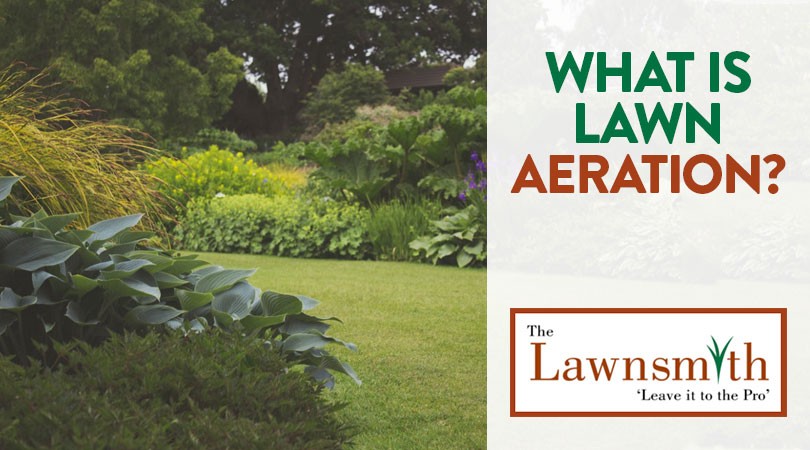 2021-08-11
Aerating your lawn is one of the easiest and most beneficial things you can do for its health, especially with the summer we've been having. We've compiled a list of frequent questions we receive about aeration and have the answers below!
What Time of Year Should I Aerate My Lawn?
If you aerate your lawn in the hottest months of the summer, you're helping it to be lush and happy in the fall. The best time to aerate your lawn in our Minneapolis area is in the early fall. This can vary depending on weather patterns, for example, it's not a good idea to aerate in very hot, dry weather.

How Do I Know if I Need to Aerate My Lawn?
One of the best ways to tell if grass needs aeration is by looking at the brown or yellow patches around. If you don't see any, your lawn may not need aeration. You can also look at your yard to see if there are any thatch buildup or mosses. If you notice that water is no longer absorbing into the ground, this can be a good sign of needing to aerate, as well.

How Does Aeration Work?
When you aerate your lawn, you make little holes in the ground. These holes expose the soil to oxygen which tenderizes and helps it hold water better. It also reduces thatch build-up from grass clippings. (Thatch is the layer of dead roots, stems and leaves).
The process of aeration helps to get rid of compacted soil, which will help your grass grow thicker and fuller, not to mention more resistant to weeds and diseases. Aeration also eliminates soil compaction, which is one of the leading causes of brown patches in law.

How Long Does it Take To Aerate a Lawn?
There are a couple of stages to the aeration process. First is the actual manual labor of using the aerator to make the holes in the lawn. This can take a half hour to several hours, depending on the size of your lawn.

Lots of factors affect how quickly the holes close and fill up with soil, but generally speaking it takes about three or four weeks for a lawn to recover. It can take longer if your lawn has large areas of thatch buildup.

This Sounds Like a Lot of Work - Is There an Easier Way?
There are two ways to make this process a little easier. First, invest in an aerator attachment for your lawn mower which will do it automatically. This is a great option if you have a smaller lawn and don't want to exert too much energy on the project.

You can also call on a professional to aerate your lawn. The Lawnsmith has been providing this service for over 30 years! We also have a combined "Double Aeration and Overseeding Service" which helps rejuvenate your lawn. With "Double Aeration", unwanted thatch is removed but then our double core aeration offers an even more thorough rejuvenation on your lawn. We follow up with "Overseeding", which involves a carefully selected seed blend to improve overall grass health and prevent weeds from growing. If you've ever enjoyed a round of golf on one of our beautiful Minneapolis area golf courses, this is likely the process used!

Summer is Short - Get on Our Schedule Now
Aeration is one of the simplest ways to improve your lawn's health. Reach out to The Lawnsmith for professional assistance with your lawn care. It will only take a few minutes and could save you lots of time on maintenance later down the road.

Photo credit: Pexels.