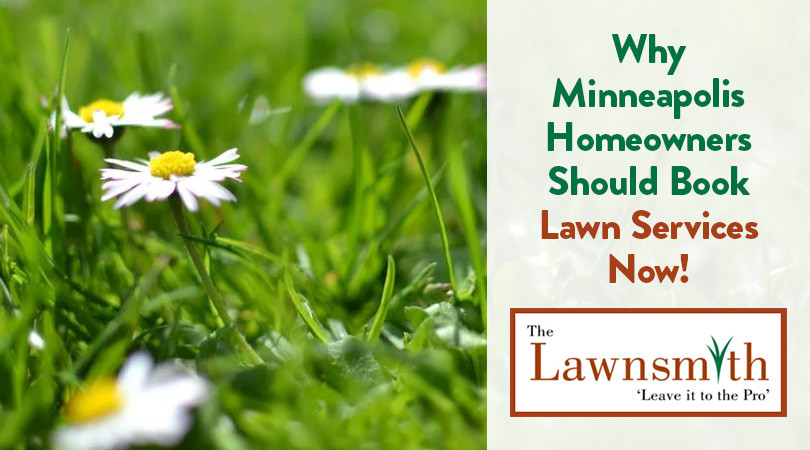 2023-03-14
Ah, springtime in Minnesota. (Ignore the 8 inches of snow currently falling!) After a particularly snowy winter, we're more ready than ever to get out and enjoy the sun and fun that this season brings. But before you fire up the grill and set up your outdoor furniture, there's one key thing you should do as a Minneapolis homeowner—book your services now! Here's why pre-booking is essential for making the most of your Minnesota summer:
Reason 1: You Get a Discount by Prepaying!
It pays to plan ahead when it comes to booking services for your home. If you order and prepay before March 25th, you get a discount on services such as aeration and seeding, mulch installation, shrub trimming, bed weeding, and power edging. So why wait? Book now and save some money while you're at it.
Reason 2: Book Before Our Schedule Fills Up!
Minnesota summers are short enough as it is—you don't want to waste any time waiting around for service providers who are already booked up solid. Beat the rush and book now so that when the temperatures start warming up in April and May, your lawn will be ready!
Services include:
Power Edging
Shrub Trimming
Spring Clean Up
Gutter Cleaning
Overseeding and Aeration
Mulch Installation
Bed Weeding Services
Lawn mowing
View all of our services here.
Reason 3: Get Your Time Back To Spend With Your Family & Friends!
As much as we love tending to our lawns ourselves (or at least pretending to!), sometimes it's just not worth the hassle. It can be tedious work that takes away from time spent with family or friends outdoors in the beautiful Minnesota sunshine. Save yourself some trouble by hiring professionals for those essential lawn care tasks like aeration & seeding or power edging so you can kick back and relax without having to worry about getting it all done yourself.
Springtime is coming quickly here in Minneapolis! Don't miss out on all the fun of outdoor activities with family and friends because you're stuck inside trying to take care of all those tedious lawn care tasks yourself—book your services now before our schedule fills up and enjoy more free time later on this summer! Not only will it save you time but also money by prepaying. So hurry up and request your free estimate (after you put down the shovel and put away the snowblower) — it's almost time to enjoy Minnesota summers again.

Photo credit: Pexels.