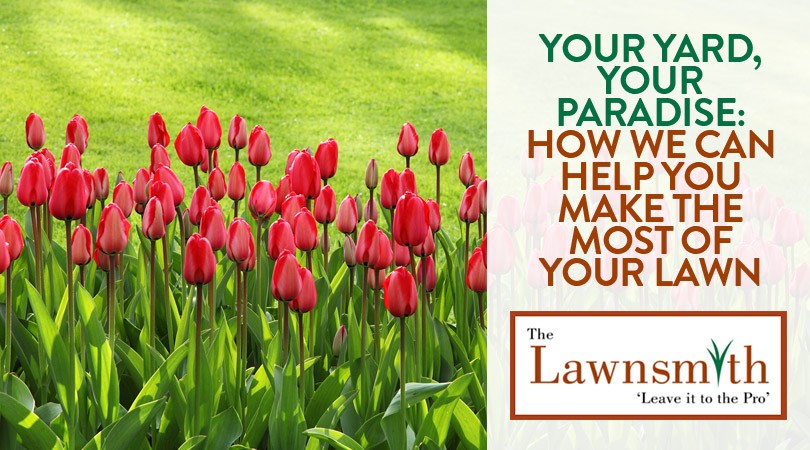 2020-06-10
After so much time at home, many of us are looking at our lawn with new eyes. What was once just grass is the kids' football field, the place where little ones learn about the wonders of a Slip-n-Slide, and a spot to enjoy a glass of wine after the youngsters have gone to bed.
You've been working hard to keep your family safe, busy, and healthy, and you deserve a lawn and landscape that's going to hold up to all you have in store for it as social distancing continues.
We want to help your lawn serve you and your family. What can Lawnsmith do for you?

Lawn Renovation and Repair
The north-central US is rough on lawns. With Minnesota's unpredictable spring and summer weather, your grass may have seen better days. Maybe you have bare dirt patches, large sections that are more weeds than grass, or grass so deeply thatched it never looks healthy. We can help.
If you've dreamed of a lawn you can walk on barefoot, we can make that dream come true. Our renovation service helps your yard live up to your expectations. We'll assess your property's needs and dethatch, aerate, add black soil, seed, fertilizer, and erosion protection.

Turn Your Garden into a Lush Paradise
As our area turns from brown to green and flowers begin to bloom, you may be wishing your garden was a bit more magnificent. Imagine sitting on your porch, relaxing with some ice tea, and admiring a healthy and verdant view.
At Lawnsmith, we offer everything your garden needs to bloom its best. From mulch installation to weeding and shrub trimming, your landscaping can be doing so much more for your peace of mind. We'll take back control over overgrown gardens and give you the backyard refuge of your dreams.

Lawn Maintenance that Makes the Most of Summer
If you skipped spring clean-up, it's not too late to give us a call for your summer lawn health assessment and maintenance plan. By putting your lawn in our hands, you're guaranteed an outdoor space you can be proud of. We'll keep your grass in tip-top shape with weekly mowing and edging, so you can make the most of your yard.

Enjoy Your Home Paradise Every Chance You Can
You don't have to push a mower on the weekends--that time is yours to enjoy with your family. The memories with your kids and those moments relaxing with your partner are what lawns are made for.
Leave it to us to restore the wonder, fun, and luxury of a well-kept lawn. Give us a call to schedule your free estimate.
Photo credit: Pexels.